We were a member of an expert group on tourism, heritage, resort and theme park planners, put together by Oliver Wyman under a contract with the Al Ula Royal Commission, to conduct a blue skye brainstorm and conceptualisation process for coming up with potential scenarios for the development of the area. Al Ula includes the Madae'n Saleh World Heritage Site, sister city of Petra under the Nabatean empire with magnificent rock hewn tombs. The area was an important trading junction for centuries, under the Maenean and Lihyanite empires before being inhabited by the Nabateans, the Romans and later the Otomans.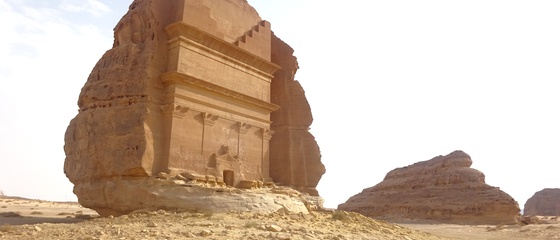 The assignment included three intensive workshops spaced over a two month period. Prior to the first workshop in Al Ula we conducted a thorough field visit of the area, including the landscapes and geological formations around Al Ula, the Lyhanite rock inscriptions, the old town of Al Ula, the refurbished Hijaz railway station and the magnificent tombs of Mada'en Saleh. The team proposed to position Al Ula as the Gateway to Arabia given its historical trading role and, based on intensive market segmentation proposed a number of high-level tourism product interventions that would set the area apart from competitors in the region and would drive a combination of high value/low volume and medium value/higher volume tourism
Similar Case Studies

RAK is a visionary tourism destination in the UAE. RAK Tourism requested UNWTO to conduct a scoping study and draft a project document regarding the potential and suggested programme for sustainable tourism development of the emirate. UNWTO in turn contracted us to conduct the study

We were appointed by Matzikama Municipality to review and update the tourism strategic plan that we formulated for the Namaqua West Coast tourism area in 2010.

Team leadership role in drafting a national strategic tourism plan for Zambia