The National Tourism Growth Strategy for South Africa adopted in 2011 identifies domestic tourism as a key success factor for unlocking sustainable and consistent tourism growth. We facilitated a workshop with a Steering Group consisting of senior public and private sector stakeholders. Based on this we produced a report containing guidelines and potential domestic tourism programs.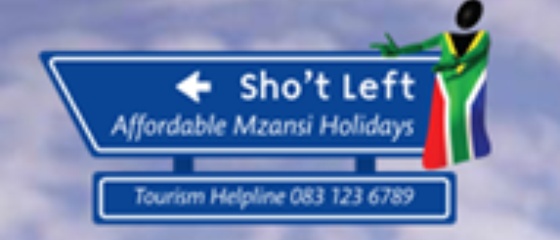 A benchmark analysis was conducted of domestic tourism initiatives in other leading tourism destinations like Australia, Canada, Malaysia, Kenya etc. These provided valuable insights, especially regarding the use of new media for promoting domestic tourism. The workshop and our subsequent report identified the need for an umbrella tourism drive with the Minister as champion, which should consist of a second phase of the Sho't Left domestic travel campaign, creating a domestic travel community through social media channels and initiating a Youth Tourism drive.
Similar Case Studies

Breedekloof Wine and Tourism want to step up their efforts to position the area as a leading wine-tourism destination. We produced a competitive strategy and action plan to guide their operations

The Gauteng Provincial Government recognized the urgent need for a visitor services strategy with the aim of providing a range of world-class tourism services to prospective and current visitors to Gauteng to facilitate increased visitor movement, spend and length of visitation.

An evaluation of the successes and challenges of two IFC tourism investment facilitation programs and recommendations for future improvements